Grammarian PRO3 X
10/08/19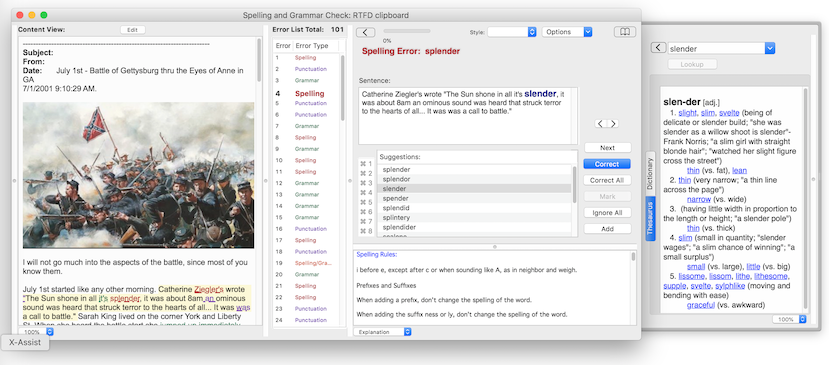 It's truly exciting to release an update again for the same app that we've been working on for 39 years. We've seen so many so-called "competitors" come and go. We were the first 39 years ago, And here we are again!

Thank you so much for buying Grammarian, supporting us, and allowing us to bring our research and creativity into this world.


Our last release of our popular and widely-used macOS grammar check app was 8 years ago. We sat down and redesigned the app again from the vision of the dream from
that plane trip back in 1992
. And we did it again. We took it to another new level because it was the next natural step forward. I'm not exaggerating — we did it.
It wasn't an easy task, and it definitely took a while. And so, we introduce Grammarian PRO3 X.
Where to Download


Head over to the
downloads page
and hit the "Download" button. Our trial version is also the full version; just
purchase
to unlock the full app.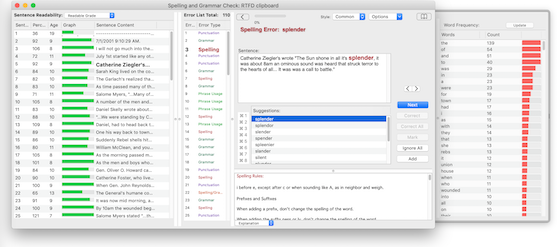 There's one thing you should know: Grammarian PRO3 X is on sale for $46 for
two weeks only
. If you want the cheapest price for Grammarian PRO3 X you should grab it now before it goes up to its new regular price of $59.95. (We're finally accounting for inflation.)


FAQ


Q: How much is
Grammarian PRO3 X
?
A: For a limited time — two weeks — only $46. After that, $59.95.

Q: Is there an upgrade discount?
A: No, it's one price for all customers. (Fact: it's been
eight
years since we last charged for an update for Grammarian PRO2.)

Q: Is it in the Mac App Store?
A: No, it's only from us. This allows us to distribute a demo.

Q: How many computers can I use it on?
A: Up to three computers, as long as you are the only user. For multi-user licenses, contact us!

Q: What if I just recently bought Grammarian PRO2?
A: We've got you covered! If you bought from us after August 1st (or maybe even a little earlier), grab your Grammarian PRO2 activation code and
go here
.

Q: Where to buy?
A:
Go here
.

Q: Will it be another eight years until the next major Grammarian update?
A: We surely hope not!