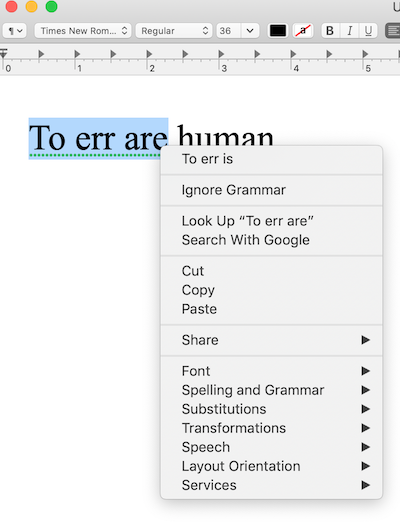 Grammarian PRO3's a great choice for perfecting your writing in a snap
Grammarian PRO3 X has the most comprehensive grammar error checking capability. Nothing has ever matched Grammarian's completeness. You rely on the creditability of the grammar checking and spell checking application, and accuracy is the key to creditability. And Grammarian PRO3 has over 300 built-in primary grammar check and spelling check writing rules compared to MS Office's 26 error corrections.
Grammarian PRO3's grammar check works interactively or in batch correction mode and automatically starts working in your applications to correct spelling, grammar, phrase usage, and punctuation. Use the built-in dictionary assistant to look up definitions and verify the correct choice of words. AutoCorrect corrects many spelling mistakes automatically as you type. Also, create styled-text graphic AutoType shorthand macros that will automatically type your commonly used signature phrases. Checks your spelling, grammar, phrase usage, and punctuation interactively as you type!
Best of all, it works just great on everything from macOS 10.6.8 through to macOS 12.0.